Artist Bio
Shadia Milan is a self-taught, contemporary visual artist born in Buffalo, NY and raised in Houston, TX where she presently resides. Her art primarily displays the human form on mixed media. Shadia's has exhibited with the Citywide Art Exhibition sponsored by the Museum of Fine Arts Houston and the Museum at Texas Southern University. Her work was also recently on exhibit at the Art Car Museum in Houston, Texas.
Artist Statement
I thought I would be a fashion designer. As a child, I sketched what my grandfather called "little dolls" and dressed them in fabulous outfits. They were actually fashion illustrations, but I didn't know it at the time. When I picked up art again decades later, I naturally incorporated fashion and style into my work. My subjects often wear eye catching ensembles and vibrant prints. My art focuses on the beauty, resilience and joy within black people, women especially.

It's my mission to contribute to the artistic representation of our humanity, allure, and flair. I create with these thoughts in mind, so I paint happiness, peace and strength. I paint beauty, fashion and style. I paint family, friendship and love. I paint the everyday lives of our ordinary, extraordinary people.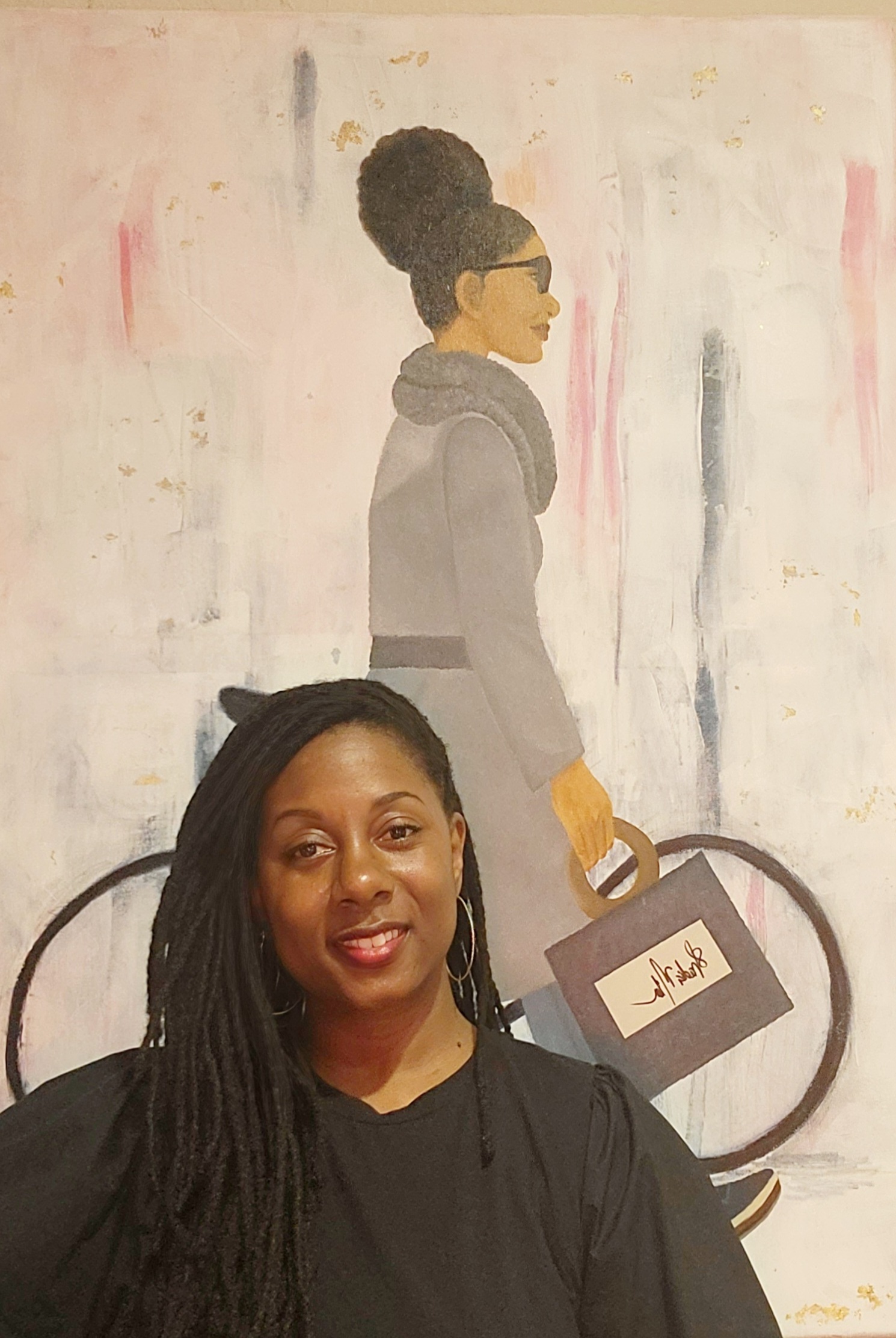 Group Exhibitions
2022-2023 | Houston, TX | Citywide African American Art Exhibition, Museum of Fine Arts Houston & Museum at Texas Southern University
2022 | Houston, TX | Drape and Adorn, TribeX Museum
2022 | Houston, TX | We So Houston Art Show, War'Hous
2023 | Houston, TX | Blue, Art Car Museum
2023 | Houston, TX | Black Curators Exposition, Nordstrom Houston Galleria